BRANCH MANAGER USA
10 giugno 2022
Commerciale - Vendita
Località: Chicago - USA
Siamo un team di esperti nella Ricerca, Selezione e Formazione di personale manageriale e qualificato.
Lavoriamo per aiutare le aziende a scegliere e far crescere i propri collaboratori, le risorse che ogni giorno contribuiscono al loro successo.
Ai candidati proponiamo opportunità di lavoro selezionate e un supporto durante tutto l'iter di selezione.
We are looking for a person in Chicago USA able to manage the on-site branch and showroom of an Italian manufacturer of natural stone, developing new business opportunities, especially with architects and designers for high-end projects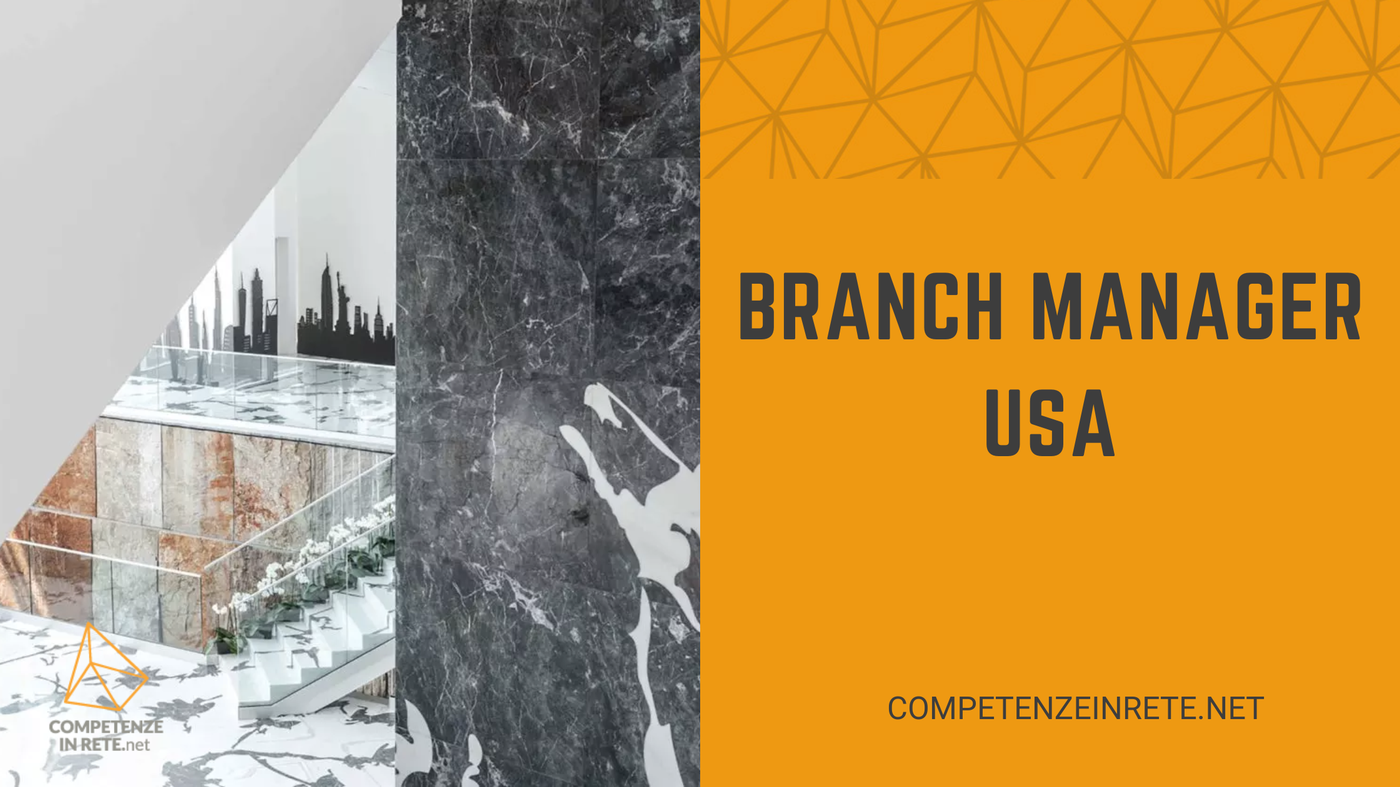 COMPANY
Our client is a well-established and renowned group based in North-Eastern Italy, which operates in the natural stone industry (extraction, transformation and processing), with a high-end positioning. This research aims at selecting a manager for the company's branch and showroom in Chicago, USA, that serves as a hub for the local market: target clients and business partners are architects, designers, contractors and marble craftsmen and fabricators.
POSITION
Reporting directly to the CEO of the group and keeping in line with the company growth strategy, the Branch manager USA will have the following objectives:
manage a team of inside administrative and warehouse collaborators

oversee and manage all aspects of the business, showroom and warehouse activities, including P&L, Accounting, HR, Operations and Sales

source, train and coach new staff, when needed

develop brand reputation and sales in the local market

understand trends, catch new market opportunities and design projects

welcome clients in the showroom, specify materials and technical specs, address requests and issues promptly
REQUIREMENTS
We are looking for a person preferably resident in the Chicago area. You will:
have a Bachelor's or Master's Degree in sales, business, accounting, management or similar (preferred)

have gained good experience 10+ years in sales and new business development

have gained good experience 5+ years in a management role

have expertise in and be passionate about one of the following industries: design, luxury projects, construction, building materials (preferred)

have a drive to reach sales and service goals, with a customer-centered and result-oriented approach

have excellent organizational and leadership skills

have excellent people skills and ability to network, especially with architects and designers for high-end projects

be ready to work at the showroom site and frequently meet clients in the Chicago metropolitan area

be ready to take part to remote team meetings and to travel to Italy once every 3 months for training, planning, updating and alignment with HQ
BENEFITS
chance to be part of a well-established and growing Italian group, with an international and dynamic team

made in Italy high-end products and projects

very ambitious challenges and objectives on the American market, with degree of autonomy in defining strategies and targets

a full-time contract

fixed and variable pay (performance bonus)

full training and support
Competenze in Rete srl è società autorizzata a tempo indeterminato dal Ministero del Lavoro e delle Politiche Sociali per l'attività di Ricerca e Selezione del Personale Prot. 39/0001396 del 02.02.2016.
I dati saranno trattati esclusivamente ai fini di Ricerca di Personale e saranno conservati anche per ricerche future.
Sono garantiti i diritti di cui al D.lgs.196/03. Le ricerche sono rivolte a persone di entrambe i sessi (L.903/77).
---