KEY ACCOUNT MANAGER GERMANY
26 gennaio 2023
Commerciale - Vendita
Località: Germany
Siamo un team di esperti nella Ricerca, Selezione e Formazione di personale manageriale e qualificato.
Lavoriamo per aiutare le aziende a scegliere e far crescere i propri collaboratori, le risorse che ogni giorno contribuiscono al loro successo.
Ai candidati proponiamo opportunità di lavoro selezionate e un supporto durante tutto l'iter di selezione.
We are selecting a Key Account Manager to strengthen relationships with specifiers, architects, lighting designers, contractors, landscapers and drive sales growth through the Specification network in the German market.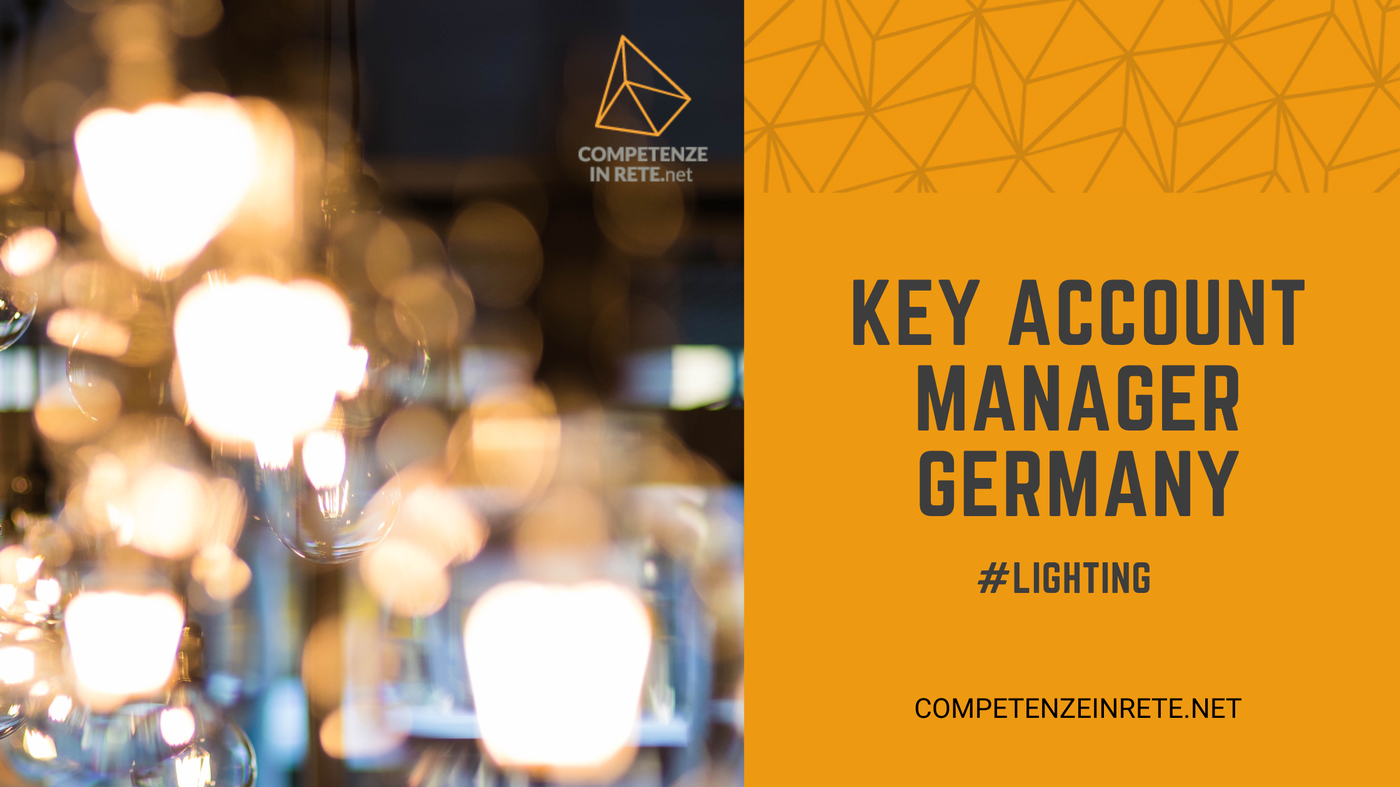 COMPANY
Our client is a well-established, renowned and innovative company based in North-Eastern Italy, which has been designing and producing LED lighting systems for outdoor and indoor applications for over 15 years. All their products are made in Italy and exported all over the world thanks to a fast yet accurate delivery service.
This research aims at selecting a Key account manager to strengthen relationships and drive sales growth via the Specification networkin the German market: target business partners are influential specifiers, architects, lighting designers, contractors, landscapers.
POSITION
Reporting to the Sales Area Manager based in Italy, the Key Account manager will have the following objectives and responsibilities:
establish, maintain and develop relationships with existing and new partners: specifiers, architects, lighting designers, contractors, landscapers and lighting dealers in Germany

engage with the Specification community and sales channel, train and assist their staff on a wide variety of products and applications, work as a consultant in selecting and suggesting the most suitable lighting solutions in close cooperation with internal designers

set sales goals, key performance indicators and budgets and manage contract terms in agreement with the Sales manager

work collaboratively with internal and external teams to provide pricing, product offering, feature and benefits, application and design support, after-sales service
SKILLS AND QUALIFICATIONS
We are looking for a person preferably resident in Berlin or Hamburg or neighbouring areas in Germany
It is important to us that:
you have a Bachelor's Degree in sales, economics or similar. A background in Electrical or Mechanical Engineering would be a plus.

you have a minimum of 5 years of technical sales experience in the lighting industry or in a Specification-based sales role / selling into AEC sectors (Architecture, Engineering, Construction)

you are fully proficient in German and English (Italian would be a plus)

you show personal initiative, commitment and perseverance

you have excellent people skills and ability to network, a customer-centred and result-oriented approach

you are ready to travel and frequently meet clients and partners throughout Germany
BENEFITS
chance to be part of a growing Italian company, with an international and dynamic team

made in Italy high-end products and projects

very ambitious challenges and objectives on the local market (Germany)

a full-time German contract

fixed and variable pay (performance bonus)

full training and support
Competenze in Rete srl è società autorizzata a tempo indeterminato dal Ministero del Lavoro e delle Politiche Sociali per l'attività di Ricerca e Selezione del Personale Prot. 39/0001396 del 02.02.2016.
I dati saranno trattati esclusivamente ai fini di Ricerca di Personale e saranno conservati anche per ricerche future.
Sono garantiti i diritti di cui al D.lgs.196/03. Le ricerche sono rivolte a persone di entrambe i sessi (L.903/77).
---